Accommodation for volunteers ranges from simple-slash-functional to grandly eccentric. Rooms are divvied up according to taste and availability. Most rooms are single occupancy. During periods of high traffic volunteers may be asked to share a dorm room. Most rooms (like everything else at Los Cedros) have a phenomenal view.
Call Us For Reservations: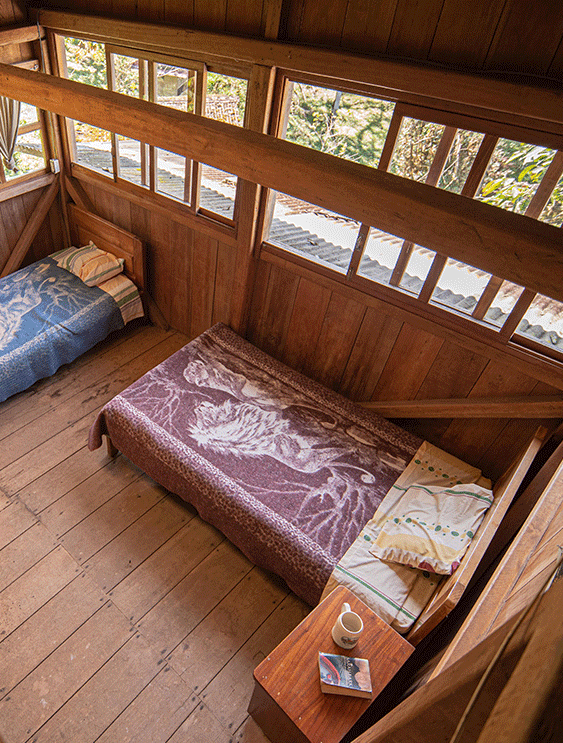 To apply to volunteer at Los Cedros simply contact the reserve with some basic information about yourself and we will get back to you soon, usually within a couple of days. Useful info for us is your name, where you are coming from, why you're interested in volunteering, when you would arrive and how long you would like to stay. A short email is usually sufficient. We can also answer any questions you have and provide additional travel information in response.
International visitors: $85 at night

Ecuadorean visitors: $35 at night

Private lodge: $95 at night (min. 2 persons, max. 4 persons)