Los Cedros Biological Reserve welcomes short term visitors to a remote and adventurous piece of paradise. A trip to the reserve is an extraordinary opportunity to see the nature of a cloud forest in a direct, unfiltered way. It's about as off the beaten track as you can get and yet it can be reached from Quito in only one day.
Los Cedros has local guides who can accompany visitors on the trails, should you require them. For those who wish to seek out nature on their own terms and at their own pace, Los Cedros is a wonderful destination. The staff and management will be pleased to accommodate you and assist you in making the most of your visit.
Spider monkeys, capuchin monkeys, howler monkeys, hummingbirds, toucan barbetts, macaws, umbrella birds, mot-mots, quetzals, Andean cock-of-the-rocks, kinkajous, spectacled bears, deer, jaguar, puma, pepsis wasps, 100s (1000s?) of species of butterfly and moth, rhino beetles, tarantulas, lizards, amphibians, snakes of every colour, dipertocarp, epiphytes, glorious fungi, trees, trees, trees… any effort to list even the highlights of the biotic diversity falls short. One of the best parts of nature viewing here is how often you'll see things that nobody told you about anyway, possibly because nobody has seen them before.
Getting out on the trails is always a good idea. Nearby highlights include the Cascada, a beautiful 10 meter waterfall and swimming hole (bring your rubber boots for the many river crossings!), and the Observatorio, which sits at 1710m and gives a view over the first section of the reserve on a clear day. Currently a trail is being developed to the highest peak in the area at 2710m.
Los Cedros is high enough to be frequently enclosed within the clouds, giving it a special sense of mystery and depth, and creating exceptional photographic possibilities. Light pierces the hillside canopy at interesting angles, and wherever the canopy is open the views are spectacular. Los Cedros' endless roll-call of birds, flowers, insects, trees and other exotic plants provide a wealth of subjects. Any point-and-shoot cameraperson will find plenty to point and shoot at, and serious photographers should consider bringing a lot of memory cards.
No special effort is needed to enjoy life at Los Cedros. The reserve comes naturally equipped with phenomenal views in practically every direction, mountain breezes, incredible hammock spots, and all the lemon-grass tea you can drink. Bring a book. Thanks to the tide of clouds that roll up and down through the mountains, the panoramas are ever-changing in depth and character. Basic birding can be accomplished from any of the hammocks hung around the main or guest houses. Sitting around and chatting are also encouraged.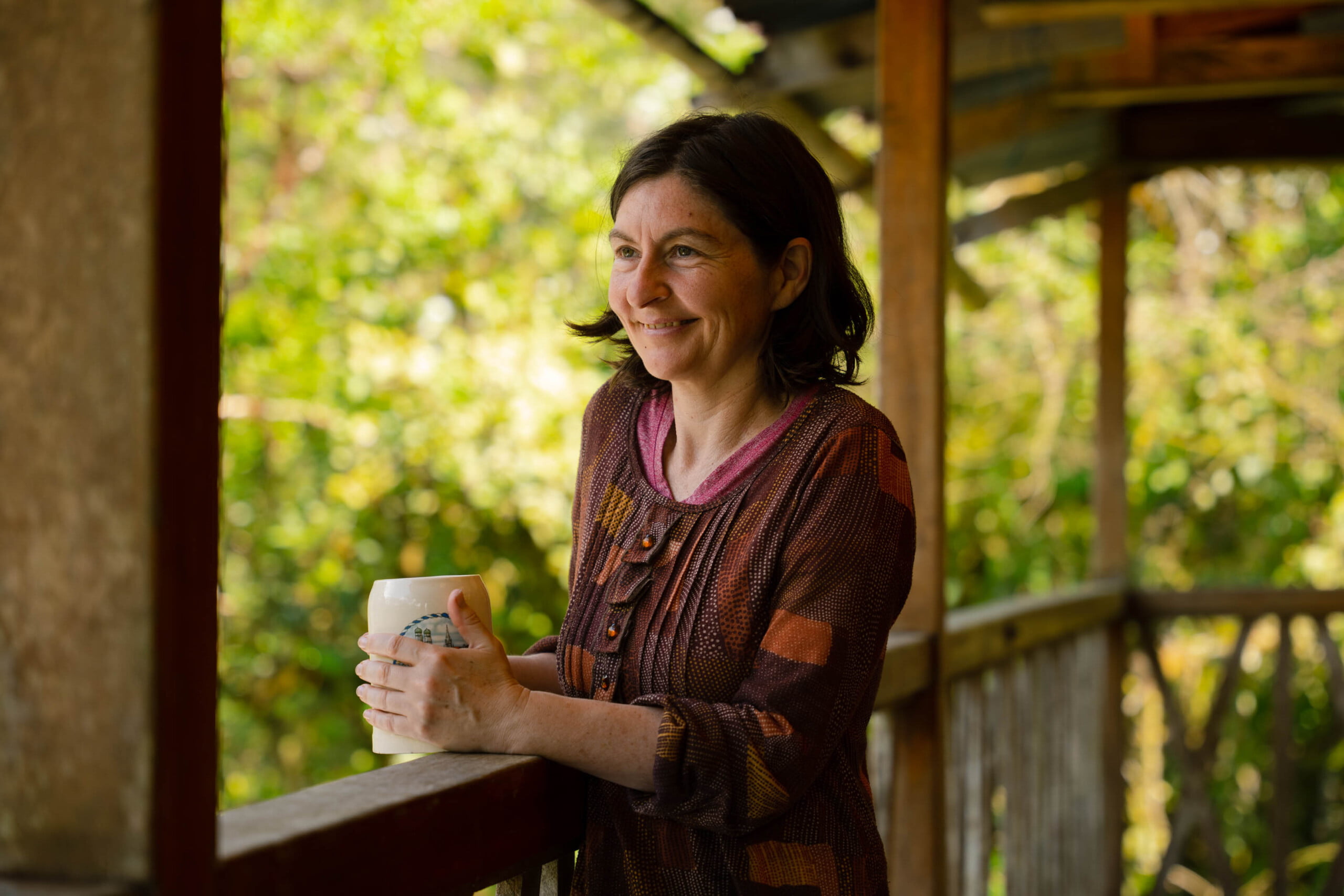 International visitors: $85 at night

Ecuadorean visitors: $35 at night

Private lodge: $95 at night (min. 2 persons, max. 4 persons)